Wow—August already?  How did we get here?  I feel like we were just getting out of school in May.  Sigh.
It's always kind of depressing to see summer go.  Okay, it's always REALLY depressing.  But, I have to admit, once I get over the initial disappointment of the end of summer: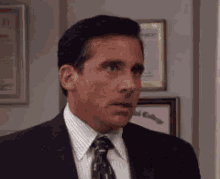 …I actually start to get excited about the beginning of a new school year.  Hello, school supplies.  Hello, new students.  Hello, seven hours of freedom a day as this one starts pre-k:
Public pre-k at the school that (hopefully) she'll be at for the next eight years!  We walk her to school every morning and walk to pick her up in the afternoon, which I love.  And, despite my worries that the long day was going to be a tough transition, she really seems to love it.  Whew!
Of course, it's not *true* freedom because I still have this little monkey hanging around:
…but he's pretty easy to handle.  Plus, we'll have a sitter coming a few days a week once Ryan and I officially start back at work next week.
Other than that, we've been enjoying some great end of summer meals.  I've started using Shipt, which is Publix's grocery delivery service.  Um, it. Is. Awesome.  I love getting the groceries delivered (of course) instead of having to drag one or two kids to the store.  Plus, it's really forcing me to buy only what we need.  When I shop at the actual store, I'm REALLY bad about throwing in a lot of items on the spur of the moment—usually stuff that we don't really need at all. 
Here's some of our eats, lately:
Earthereal-style vegetarian tacos…
Fresh pasta from Whole Foods…
Stuffed + baked Bell Peppers…
Tomato and basil salad in cheese cups…
Pasta with sausage, mozzarella, and veggies…
And finally, simple, delicious caprese salad.   Because summer.
Sorry for the break between posts—summer kind of got away from us!  Hope you're soaking up that last bit of summer like we are!