The Party Is Over
December 30, 2015
The holidays are fun, right?  I always start out so excited, so happy, so energized:
So much to do!  And so much food to eat…and so much wine to drink…and so little time for exercise. 
At first, all of the food and drink is amazing, amirite?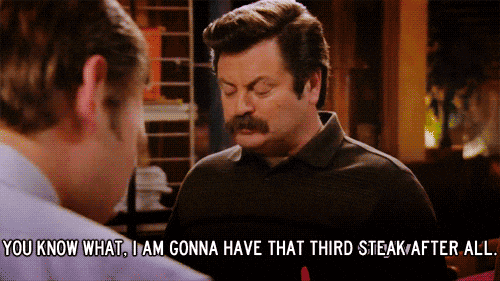 But then the third day of festivities rolls around…and the fourth…and the fifth.  And after a while, you don't even *want* to drink any more—but the wine is there, so why wouldn't you drink it?  And it's the holidays, remember?  So fillerup!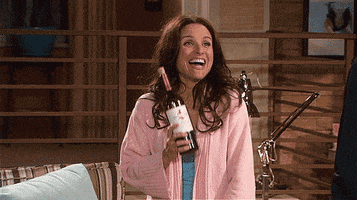 And then after a while, you're kind of like:
and:
And as for food…well, Louis CK said it best, right?
So now here we are, a mere 48 hours away from 2016:
I don't know about you, but I'm ready to get back on track with healthier eating and exercise.  Truth be told, I kind of gave myself permission to not really think about keeping the holidays healthy—aka, I did not give rat's ass.  After all, beyond just the general indulgences that the holiday season brings, that whole "giving birth" thing only happened a little over a month ago.  But, with the new year rolling around and a seriously indulgent holiday season under my belt (metaphorical belt, that is—to need a belt, I'd have to wear pants without an elastic waistband, and uh, that's not happening), I'm ready to get back into the swing of things, health-wise. 
Right after New Year's Eve, right?
See y'all on the other side.